Month one doing side hustles car flipping, eToro Investments, profit accumulator, drop shipping, day trading and the stock market.
Basically, anything that can turn a profit then recording it all here for you to take a look.
---
£452 Profit for Jan 2022
Once this pot grows I'm going to reinvest into more passive income streams and investments, property rentals, Airbnb, businesses that I don't have to run myself.
To take a look at my full blog details for each of the following hustles just click on the relevant heading.
eToro -£80 passive
Dropshipping
---
What's a passive income?
A passive income is money that you have invested and makes you a return on your investment.
As we all know it takes money to make money.
Sadly it all takes time if you would like read more and start yourself on a new journey in 2022…. CLICK HERE
That's my profit for the month done by end of the month now draw a line and let's see how much I can make in February.
please don't use this as evidence Mr taxman if you're reading this I'm only just starting out 🤓.
---
How are you funding this? I hear you ask I don't have a tenner let alone £1000 to get started.
Hopefully, I can help you through this blog helps guide you along the way. If you have any questions please don't hesitate to ask for contact details at bottom of the page.
It all started a few years ago, I decided to sort my finances and my life. I was in debt store cards, credit cards, a large overdraft and even bigger waistline.
I was a smoker and starting to let life get the better of me.
I looked at myself in the mirror and gave myself a shake. I stopped smoking, started eating better and spent less money.
I can honestly say two years later I am happier than I have ever been.
I have managed to put away a decent pot now but only earning 0.5% interest just isn't enough
If you want to do what I did And managed to pay off all of my credit, store cards and overdrafts then click here.
One thing has slipped, I'm back on a diet I got carried away at Christmas but that's what it's all about to enjoy whilst you can.
We are here for a good time not a long time.
I'm going to top up monthly as I have a set amount put aside for savings.
I won't lie it's not been easy and didn't come without sacrifice but now the feeling is amazing yes I'm still tied to a job but I have money put aside.
When I think back I used to have a knot in my stomach a feeling things were not going as planned.
I expected more wanted more but just got bogged down with life the latest car latest phone paying for things I didn't use.
Once I decided enough was enough I started reading with being dyslexic this was a massive thing for me as I had never picked a book up since school.
It's opened up a whole new world for me not just education but relaxing as well.
One of the first books I read which is top of my list is rich dad poor dad it's helped change my mindset and my goals click here to take a look at my review on it.
This book is what really got my mind thinking and the ball rolling.
It's made me set goals and do things instead of looking at Facebook or tictok or binge-watching Netflix.
Don't get me wrong, I still do it but a lot less.
My overall aim is within two years to be working from home and by the time I'm 50 have created a passive income that will replace my salary if it happens quicker lucky me ☺️.
So without further ado and ranting on let's get into the nitty-gritty and find out how I made this money and how much effort it took.
---
Car Flipping in the UK
This is an overview of what I did to read the full blog with a breakdown of costs and issues click here
I will start with a bit of a back story for you just before Christmas, I decided to jump in with both feet and purchased a car from a car auction.
It's been on my mind for a while now I have a keen interest in cars and know my way around a toolbox and can fix most things.
On my first, visit to the auction I just wanted to take in the experience see what people paid and get a feel for it.
I was really surprised there were some real bargains to be had.
The second visit I had planned decided on a couple of cars researched Pete checked and decided on two I would bid on it Bidded up to an amount I thought was ok but I lost my nerve and didn't win or bid on anymore.
On the third visit I set out with a few cars in mind got outbid a couple of times then on a whim not checking, looking or thinking straight.
I purchased a 2011 Vauxhall Zafira SRI 1.8I petrol whoops but it all planned out well in the end.
I made £488 once sold took a week from listing it.
That's with all repairs and costs included click here to read the full blog.
---
Day Trading 31% profit for the month
I have been day trading on and off for the last five years so I have a good idea of what's going on if you want to take a look and see more about day trading click here.
I have wasted a lot of money over the years as well not having a plan and just rushing my trades but now I have decided that I'm going to stick to a plan and see how much I can make monthly.
This month I have made a 30% profit on my trading account see my sheet below percentage and profit for the month are bottom left of the sheet.
If you want to follow my progression remember to follow and subscribe I'm hoping to create a YouTube channel soon as well so watch this space.
Below is my spreadsheet for Jan I also create a hyperlink to the day's charts for reference.
As you can see on the results above my first week sorted me out for the full month really
I trade Crude oil futures on pluss500 with leverage of 1:100 controlling my losses and keeping my stop at a 2%-3% max of my account balance.
This month is the best month I have had for a long time.
How much do you need for day trading?
You can open a CFD account with as little as £1 as you can see in the table above I am trading with £212
The amount you need for a day good trading strategy in the UK using Plus500 is £37
That gives you a risk of 2% which is £0.74p per trade most traders only use 1% but I live on the edge 😆 and trade with 2%.
| | | |
| --- | --- | --- |
| Date | Starting Balance | End Balance |
| 01/01/2022 | £215.5 | £259.65 |
My account was at £500 then down to £212 it's slowly climbing again controlling myself and risk is the way to go.
Check out my previous blogs and see where I went a bit crazy 🤪
I have included a screenshot of my pluss500 account to prove that I am doing what I say I am. Not just another day trader.
showing you carts, saying open here close here look that would've made you 100k.
Just old Yorkshire advice

Ya gotta graft if ya want reward lad.
Sorry back on subject now on with funds nope you don't need 10k 20k or more you will just lose it it's better to lose £37 than 37 grand.
So my advice is to start small, you need a cushion as with all strategies you will be trading with 1-2% risk so.
I know it doesn't sound fun there's a lot to learn it took you 11 yrs at school to learn the basics so just take your time.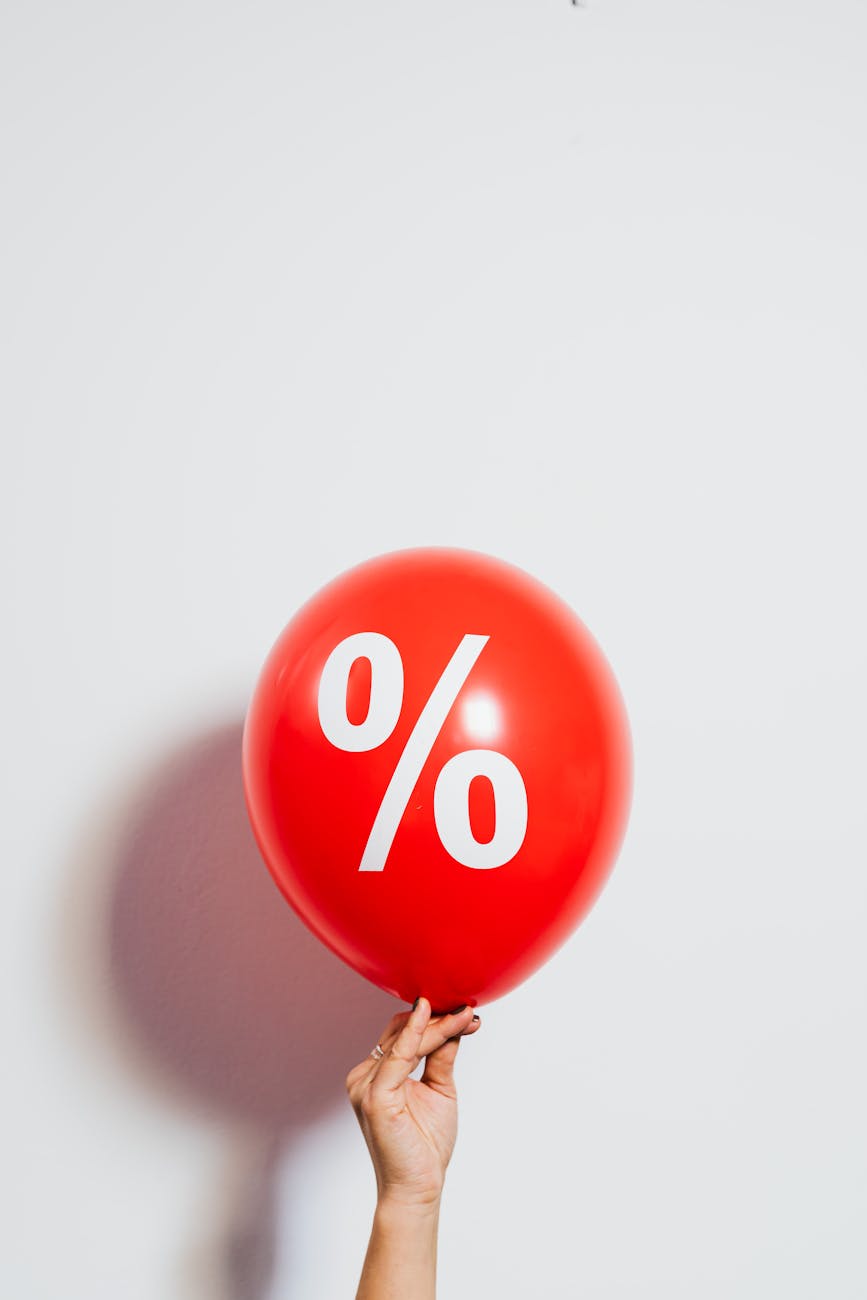 Using a small amount you will probably find it hard to open positions that small with brokerages.
But I'm looking to replace my 30k a year salary what should my account size be!
well the experts say to expect a 10-15% no Yearly ROI return on investment When trading the stock market
That means You would need a £200,000 account to return 15% a year which would make you a 30k ROI.
That's the top end so I would start with £300,000 if I was you!!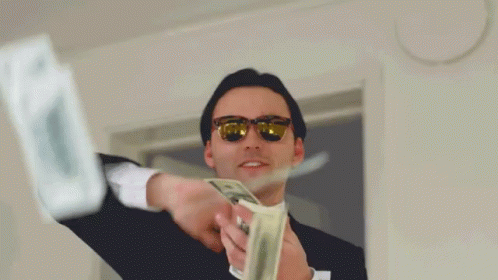 Just in case it's only 10% then you still have your 30k a year.
BUT that's not guaranteed either but is anything in life except taxes, markets go up and down some years up 30% others down -5%.
10-15% is the average since the markets opened Nothing is guaranteed🙂.
That's why I like day trading I'm 30% up this month and feeling great.
Will prob take a loss next month and be grumpy but hay ho it's the way it goes.
---
eToro Investing.
If you haven't heard of eToro you're not the only one. I found out about it online.
I researched and checked out review sites and it all seemed great plenty of people making money.
You don't have to be a trader or have any knowledge you can copy successful traders.
See the chart below for Mr Sandro and his performance in 2021
Below are his results for 2020 as you can see he did well both years 149% when warren buffet cannot even beat 28%.
There are hundreds of traders you can copy they even have grouped ETF type accounts
You can copy and invest with any of them take a look at past performance.
Click here to take a look for yourself or you can follow my blogs for more updates and progress as the month's pass.
I invested £500 bought some ETH, bitcoin and copied two traders and i am down £47.94 so almost 10% over the last month so i decided to pull my funds and reinvest into one trader
Both traders I am following have a great track record and hopefully will pull through returning 20%+ a year.
Time will tell but I am going to invest more of my savings into my day trading account as the returns seem better well they are for now as long as I can control my trading.
Fancy taking a look yourself just click here to find out more
---
Dropshipping Store
I'm just starting out with this one reading blogs and researching the best way to do it, if any of you have had a go or are doing it pls let me know any tips or sites I should be using.
I was looking at aliexpress but delivery times are so long it just wouldn't work out well, when amazon can deliver the next day why to wait two weeks.
To combat this I am researching the UK drop shippers and I am looking to sell to the UK market I'm going to start on eBay as that is where I have sold and used before and I will expand from there depending upon my experience.
My first drop shipping trial.
The product I have listed is only minimal profit it's just a trial run.
I'm trying to source higher ticket items but thought I would get something listed and see if it sells or not
it all adds at the end to my be it £1 or £100
The first image is the stock image from the drop-shipping site the second one I copied off the internet.
I then added the England flag and the free delivery sign which I think just helps finish it off.
To read in more detail on how I changed the pictures and the listing.
What website I used for dropshipping items CLICK HERE a few clicks and you could earn a couple of quid.
I don't think this is really the route I want to go but I will still look into it further.
PLEASE READ :-
If you have debts store cards, credit cards, high-interest loans please deal with these first, it took me over two years to clear my feet and be debt-free.
Well, that's a lie if I`m being honest I still have a mortgage. But I see that as a liability that I will always have until I have too much money and stop investing.
To help I have put a store card credit card settlement blog together click here to read and get your debts sorted and your story started.